Trooper Lu's Garage is a family business designed to provide a 'One Stop Shop' for Motorcycle, ATV & Side-by-Sides enthusiasts who crave something different or are just after quality Service and products at realistic prices.
I have been riding and racing motorcycles since the age of 4. I have raced Motocross, Road Raced, historic racing on a `57 Royal Enfield Constellation, had a bash at trials, raced a Ducati 851 in BEARs racing, a Husqvarna SMR, MV Agusta and a range of other bikes depending what is happening in the shop.
For my wife Simone and our children, Louella and Trooper, motorcycling and recreational power sports is 'A Way of Life'. I have consistently built, restored and repaired motorcycles and am always trying to create something different or just provide a good quality service to all customers. Until mid-2009 this was just a hobby business for me and I only worked for select customers and friends. Now, after years of wanting to open a motorbike workshop we decided to follow our passion and formally open Trooper Lu's Garage. The business name is named after our children Louella and Trooper.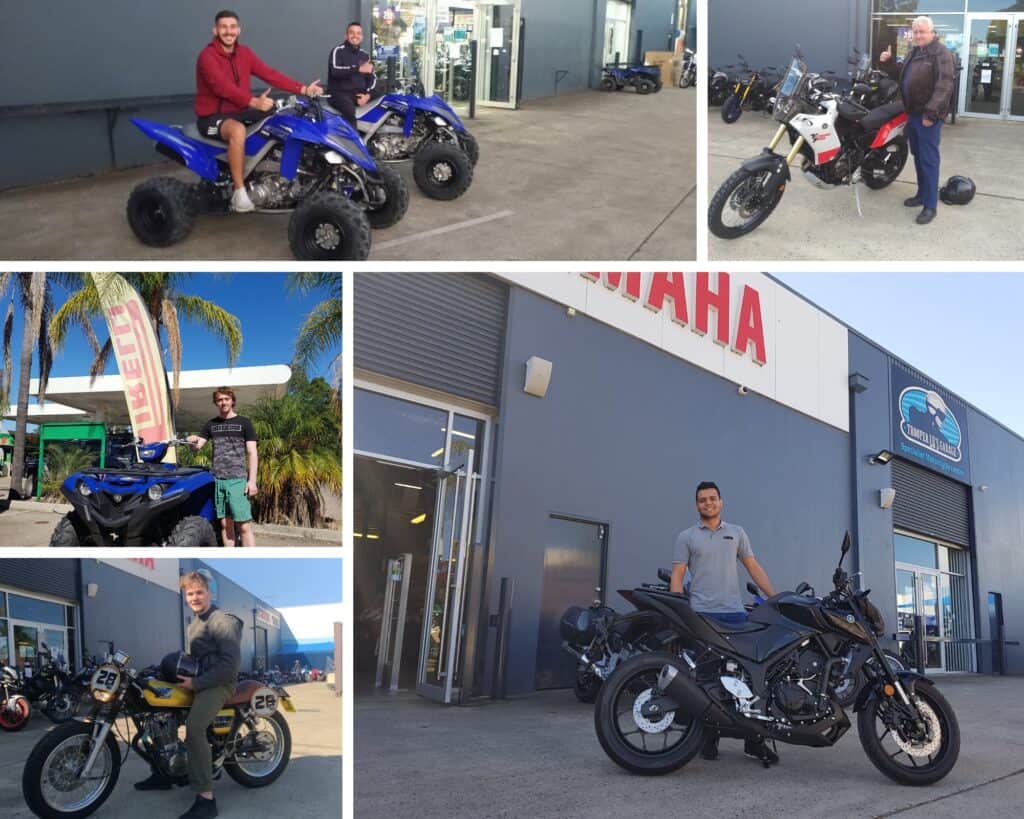 Our workshop is fully equipped with lathe, mig welders, milling machine, laptops for various fuel injection programs and electronic gas emission testing equipment for jetting and mapping purposes. Our network of contacts is extensive meaning we can provide for all of your motorcycling needs. From suspension, servicing, bike preparation, bike set up, fabrication, engineering, painting, parts supply, tyres, lubricants, riding gear etc. This is why we can offer a one stop shop.

Quality, honesty and realistic prices are what we aim to provide our clients. Our hourly rate and fixed price servicing is very competitive; we offer valet service as well as after-hours assistance options. We are truly committed to satisfying all the needs of our clients and focusing on recreational and competitive power sports as a way of life.
Feel free to drop us a line and have a chat. Follow us on Facebook & Instagram. Or watch a few clips on TrooperLu TV!