WR/F 15L SAFARI TANK
$704.00
This 15L Fuel Tank to suit WR/F models
or 4 fortnightly payments of $176.00 with
More info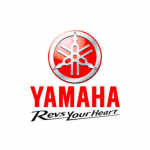 Description
This 15L Fuel Tank to suit WR/F models offers a huge increase in fuel by doubling the standard fuel tank capacity. Delivering a corresponded increase in fuel range allowing owners to ride harder, for longer.
Designed to closely replicate the ergonomics of a standard bike the new tank replaced the air box cover but retains the radiator shrouds. Air flow to the radiators is not affected.
Supplied with mounting hardware and instructions.
Capacity: 15L
Colour: Translucent white
Expected distance capability: 140 to 150kms for WR250F
Note: Access to air filter for maintenance is gained by removing tank bolts and, with very low level fuel, hinging front of tank up. No need to disconnect fuel or electrics
Brand
YAMAHA RACING