Yamlube Coolant Premix – 1 Litre
$21.70
Pre-blended at a 50:50 ratio with special additives
or 4 fortnightly payments of $5.43 with
More info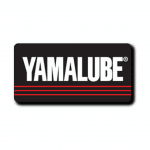 Description
This YAMALUBE coolant premix is a specially formulated anit-freeze, anti-boil and anti-corrosion coolant / water mixture.
Pre-blended at a 50:50 ratio with special additives to increase the products performance and longevity, and is ready to use.
Long Life.
PLEASE NOTE: Pictures shown are for illustration purposes only, and may differ from actual product supplied.
Brand
YAMALUBE